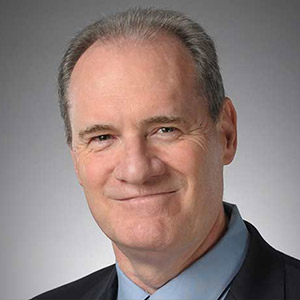 Jeff Bode
President and CEO
Jeff is Chairman of the Board, Chief Executive Officer and President of Click n' Close, formerly known as Mid America Mortgage. Having been in mortgage banking since 1981, Bode founded and ran the original iteration of Mid America Mortgage in 1989, during which time he also became the first lender to develop an interface inside Calyx Point. In 2003, Bode sold Mid America to Aegis Mortgage and focused on developing Mortgage Machine, a proprietary loan origination system (LOS) and creating a tax lien business, which originated the highest amount of loans of all single-family tax lien companies in Texas in the first two years. He re-entered the mortgage market in 2007, and in 2010, he purchased Schmidt Mortgage Company and reorganized its operations to incorporate the loan production of another mortgage operating unit he managed prior to the acquisition, resulting in the re-emergence of Mid America Mortgage in December 2011. Mid America Mortgage was the first independent mortgage lender in the nation to implement electronic mortgage closings (eClosings) and electronic promissory notes (eNotes) throughout its retail, wholesale and correspondent divisions. In 2022, Mid America Mortgage sold the majority of its retail lending division and rebranded to Click n' Close.
Under Bode's leadership, Click n' Close has become a pioneer in the digital mortgage space. Click n' Close is a direct-to-consumer, ultra-secure digital mortgage platform to get home buyers from application to closing within two weeks. With just a few clicks at closing, Click n' Close puts keys in the home buyer's hand in 15 minutes or less.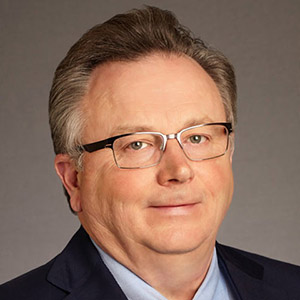 Gary McKiddy
CFO
Gary serves as Chief Financial Officer for Click n' Close. For 19 years he served as CFO at NTFN, Inc., where he was responsible for managing finance, accounting, compliance, servicing, quality control, human resources and IT departments. There, he negotiated and maintained $200 million warehouse line commitments with multiple financial institutions, reduced financial closing timelines by 50% and converted $10 million non-performing assets into cash. Prior to McKiddy's tenure at NTFN, Inc., he held various financial roles at Ascent Energy, Inc., the pre-2003 iteration of Mid America Mortgage, Atlantic Richfield Co. and Arco Corporate. He is a certified public accountant (CPA) and has a Master of Business Administration from Oklahoma City University.
Kara Lamphere
COO
Kara Lamphere's experience spans more than 20 years, earning an extensive list of awards such as HousingWire Women of Influence, MBA Tech All-Star, Mortgage Professional Magazine Elite Woman in Mortgage and more. Prior to joining Click n' Close, she served as COO at InterLinc Mortgage and has held executive-level roles at Guaranteed Rate, Mid America Mortgage, CMG Financial, Prime Lending, First Command Bank and Alaska USA Federal Credit Union.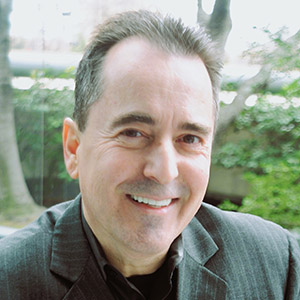 Tim Thompson
CIO/CTO
Timothy S. Thompson has over 30 years' experience in the digital transformation of the mortgage industry. He has worked with Mid America / Click n' Close in various roles since 1992. Prior to the 2003 sale of Mid America to Aegis Mortgage, he developed the interface between Calyx Point, DU, and an early version of the Mortgage Machine LOS. In 2004 he was one of the founders of Mortgage Machine Services, the developer of the current version of the Mortgage Machine LOS. Tim has been in the dual roles of CIO of Mid America Mortgage / Click n' Close and CTO of Mortgage Machine Services since 2013.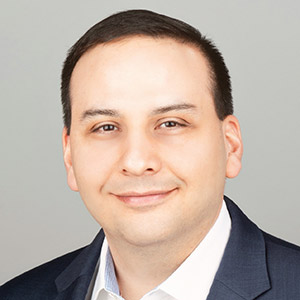 John Bargas
Executive Managing Director, Servicing
John Bargas is a seasoned mortgage servicing professional with 25 years of experience in financial services. He has experience in loan servicing, originations, secondary marketing, and accounting. John is a subject matter expert who has worked with numerous servicers to optimize their servicing operations. Prior to joining Click n' Close, Inc. , John previously held leadership roles at NetBank, Lime Financial, EMC/Bear Stearns, Saxon/Morgan Stanley, Capital One and NewBold Advisors. John has a B.S. in Accounting from the University of South Carolina.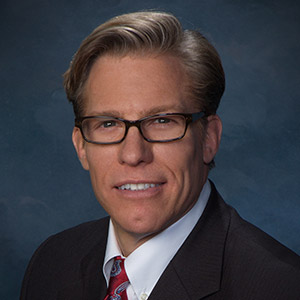 Adam Rieke
Executive Director, TPO Lending
Adam W. Rieke is a 20 plus year industry veteran with an incontrovertible record of success in the arena of Wholesale Lending. Adam has built and managed highly successful and profitable Wholesale Lending Operations since 1995, where he led First Horizon's Wholesale Lending Operation in the Chicago market. Adam has also served as President and CEO of a national wholesale lender, which was sold in June of 2006 at a premium to shareholders. Most recently, Adam spent the past 7 years in a Senior leadership role (Senior VP) with Mortgage Services III, LLC ("MSI") which began as a "de novo" or start-up in May of 2007, and became the 7th largest wholesale lender in the nation by volume (Crains 2013).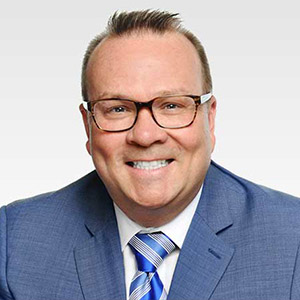 Kerry Webb
Executive Director, Nashville / SE Divisions
Kerry Webb serves as the Executive Managing Director of Click N' Close Mortgage. Webb has over 23 years in Mortgage Banking Experience and is focused on the growth of Wholesale & Reverse Mortgage Divisions.
Prior to joining Click N' Close, Webb co-founded and served as Executive Vice President of Acopia Capital Group. At Acopia, Webb oversaw the day-to-day operations of nearly every aspect of the business, including secondary marketing, wholesale, non-delegated correspondent, closing & post-closing, quality control & compliance departments. Webb also having founded Coastal City Mortgage and worked at Bear Stearns, both located in Charleston, S.C. Kerry is an active member of the Tennessee Mortgage Bankers association, MBA and MORPAC.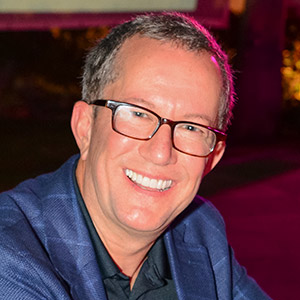 Brett Robinson
Managing Director, 1st Tribal
Brett Robinson is the Founder and Managing Director of 1st Tribal Lending, a mortgage banking and servicing company operating as a division of Click n' Close Mortgage, Inc. 1st Tribal Lending is the nations largest originator and servicer of Section 184 mortgage loans. The Section 184 program is devoted to bringing mortgage capital to Native American reservations and service areas through purchase, refinance and construction loans to tribes and tribal members. Robinson began his mortgage career working for GECC Financial in Maui, Hawaii. He then moved to the retail brokerage business with Quest Mortgage in Santa Fe, New Mexico eventually becoming the owner and President. After the meltdown of 2007/8, Robinson gathered the former employees of Greenpoint Mortgage's tribal lending unit and restarted the business. 1st Tribal Lending has been a valued part of the Click n' Close Mortgage group since 2011.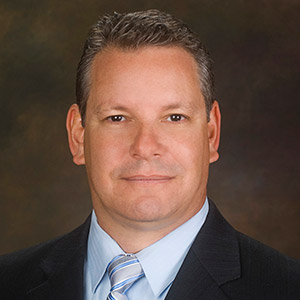 Michael J. Lima
Managing Director, Correspondent Lending / Whole Loan Trading
Michael J. Lima is the Managing Director for the Correspondent Lending Division of Click n' Close Mortgage. He is responsible for leading the acquisition of closed loans from third party originators including the company's proprietary down payment assistance programs and whole loan trading business. Before joining the organization in 2016, Michael was the Senior Vice President and Chief Risk Officer at Guardian Mortgage, where he drove strategic initiatives with a focus on enterprise risk management, capital markets and servicing. Prior to Guardian Mortgage, Michael was the Senior Vice President of Capital Markets and Correspondent Lending at Nationstar Mortgage. Throughout his career Michael has held several positions in servicing, risk management, and marketing including a seventeen-year tenure with Fannie Mae.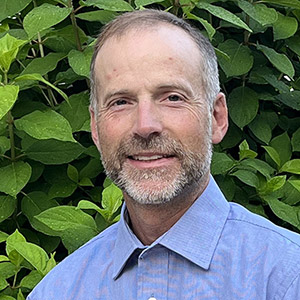 Dan Forshey
Operating Manager, Schmidt Mortgage
Dan Forshey is the Operating Manager of Schmidt Mortgage Company, a mortgage banking company operating as a division of Click n' Close, Inc. He holds more than 20 years of mortgage experience, with a background that includes retail and wholesale lending, secondary markets, collateral analysis and compliance. He joined Click n' Close in 2010 as a Branch Operations Manager, where he was responsible for managing sales, processing, underwriting, and closing. Forshey is responsible for improving efficiency across Click n' Close's processes, products and systems to support the company's growth.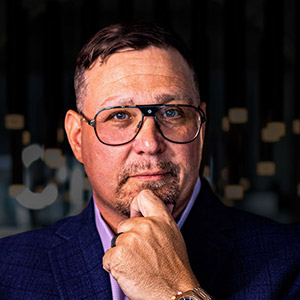 Devin Dubuc
Corporate Branch Manager
Devin Dubuc is the Managing Director of the Dubuc Team and Corporate Branch Manager at Click n' Close Inc. With over 2 decades of experience in the mortgage industry, Devin has coached thousands of loan officers and support staff to achieve ultimate success. Devin has a driving passion that is demonstrated through his leadership and uses that passion to motivate others to see past average and create the most successful versions of themselves. His take action attitude is the driving force of his success and those around him, and allows for his employees to conquer obstacles and achieve accomplishments they never dreamed possible. Devin leads his team with integrity by instilling core values into the organization. These values create an honest and open work environment, which require for everyone to be held accountable for their actions and have respect for our employees, business partners, and consumers. Devin strives for constant improvement in day-to-day operations and focuses on continuous ways to eliminate redundancies within the organization. Devin carries strong family values into the company and understands the importance of having a work life and family balance, bottom line families always come first. When Devin is not at work he enjoys spending time with the love of his life Deirrian and his 6 amazing children Brandon, Mackenzie, Dylan, Teodora, Jaxon, & Kai.
Janet Pitney
Project Manager
Janet Pitney is the Project Manager at Click n' Close, Inc., bringing a wealth of expertise to Operations. With a Bachelor of Science degree in Business Administration and Commerce from The University of Alabama, Janet initially specialized in Research and Development, focusing on renewable energy, hydrogen, and fuel cell technologies. During her time in R&D, she successfully redefined processes and played a key role in developing high-efficiency tracking operation improvements. In 2018, Janet made a transition into the mortgage industry, joining Click n' Close, Inc. in 2019 as a Direct Submit Processor within the Retail division and joined the Corporate team in 2022. 
Amy Fischer
Executive Assistant
Amy Fischer is currently the Executive Assistant to Gary McKiddy who joined Click n' Close Inc. in 2012. Prior, Amy acquired a Bachelor of Science degree from Texas State University and went on to be a C-level administrator at a full-service energy management firm and a corporate trainer at a communication servicing company. Amy led training within the central region for the national launch of 2-way messaging using Motorola's ReFlex technology and Tango two-way pager. Since joining Click n' Close Inc., Amy has contributed to compensation agreements, corporate applications, renewals, and certificates.